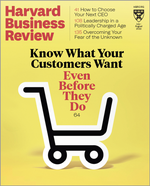 Is it Time to Consider Co-CEOs?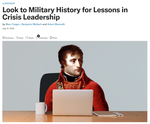 Look to Military History for Lessons in Crisis Leadership
5 Things Every Aspiring CEO Should Know, From the Coach Who Advised Disney's Bob Iger
The year in leadership: Everything to know about the most recent crop of leaders to score top CEO jobs
More People Named Jeffrey Got Top CEO Jobs Than Women Last Year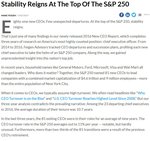 Stability Reigns at the Top of the S&P 250
CEO Succession Planning - London Summit
"9 Lessons for CEOs"
December 2009, Prium Proceedings,
privately published.
"Security Needs Business Plan."
USA Today, July 31, 2002.
"Verizon Strike: A Wake-Up Call for
Better Service."
Wall Street Journal, Manager's Journal,
August 28, 2000.
"Directors and Boards Special Report"
The Human Capital Audit:
The Missing Element of Merger Strategy.