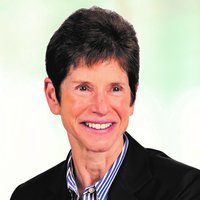 Judy Lewent
Judy Lewent is a CEO Advisor, Board Director, and former CFO. Judy has over 45 years of broad financial leadership experience in the Healthcare industry. From 1990 until 2007, she served as the Chief Financial Officer of Merck & Co. (NYSE: MRK), one of the world's largest pharmaceutical companies. Lewent retired as CFO in 2007 after a 27-year career at the Company. Since 1990, Lewent has been an active board member on several public, private and nonprofit boards. Currently, she sits on the board of Motorola Solutions (NYSE: MSI). Previously, Lewent served on the boards of Thermo Fisher Scientific, GlaxoSmithKline, Motorola, Dell and Quaker Oats. Lewent also served as a trustee of the Rockefeller Family Trust of 1979. Through all her board roles, Lewent has established herself as a well-informed, critical thinker who brings her financial, strategic, global business and healthcare expertise to her roles as director and chair of audit committees.
As Chief Financial Officer of Merck & Co., Lewent was responsible for the Company's global finance and accounting functions, including strategic planning, corporate development and licensing. Lewent also served as a member of Merck's Executive Committee, a senior management group that evaluates and makes strategic decisions for the Company. She also had responsibility for Merck's multiple joint ventures and relationships including Johnson & Johnson Merck Consumer Pharmaceuticals; Merial; Astra Merck; DuPont Merck; and Merck Capital Ventures. For more than two years, Lewent also held the role of President, Human Health Asia, where she was responsible for the direction and management of ten countries in the region, including China.
Lewent is a life member of the MIT Corporation, which entails a role on the Board of Trustees for the Massachusetts Institute of Technology, and is a member of the American Academy of Arts & Sciences.
Lewent hold a B.S. in Economics from Goucher College, and an M.S. in Management from the MIT Sloan School of Management.